SPECIAL 50TH ANNIVERSARY







REMEMBERING THE OUR LADY OF ANGELS FIRE

On Dec. 1, 1958, a Fire Consumed Our Lady of the Angels Grade School on the West Side of Chicago, Killing 92 Children and Three Nuns, My LORD I Know in My Heart, They All Bask in Your Loving Comfort, Thank You LORD, With Love Your Faithful Disciple in Progress, Ram^I^
Firefighters hurry down a ladder with a child. Intense heat and thick smoke forced children to the windows. (Chicago American photo by Steve Lasker / December 1, 1958)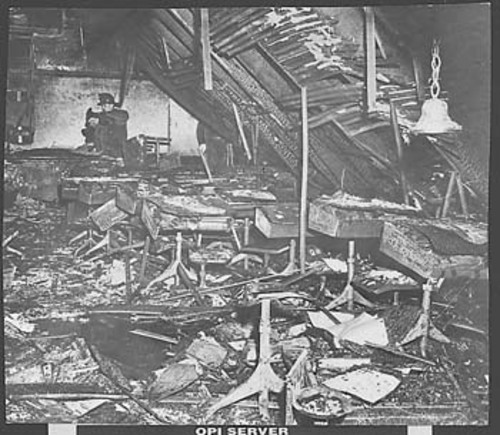 Firefighter Richard Scheidt rushes out of the burning school with John Jajkowski, 10, in his arms. The boy was among the students who died in the blaze. "I tried to put myself in the place of the parents of the children I was carrying out," Scheidt later told a reporter for the now-defunct Chicago American. "I knew many of them were down in the street below the second-floor classroom I was working in. I wondered how anyone could tell them that their children did not escape."



Hundreds line up outside Our Lady of the Angels Church for a funeral procession for three nuns who died in the fire -- Sisters Mary St. Canice Lyng, 44; Mary Seraphica Kelley, 43; and Mary Clare Therese Champagne, 26. Witnesses said the three led many of the children to safety before succumbing to the smoke and flames. The body of one nun was found lying over about a dozen children, as if she had tried to protect them from the flames, according to one published report. Their bodies were not burned; they had suffocated
ANGELS OF FIRE MEMORIAL CD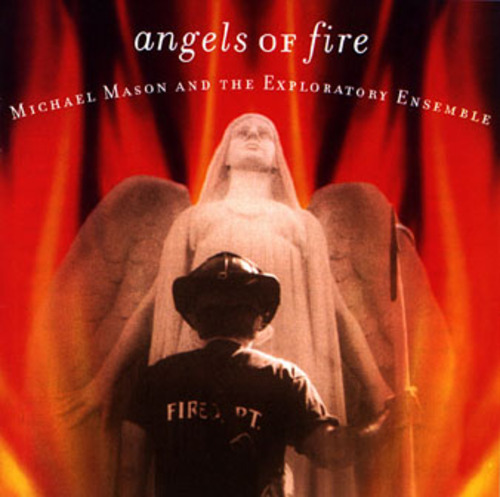 Artistic Producer - Michael Mason
Project Producer - Bill Batzkall
Project Coordinator - Pamela Ryan Orlando
They lived through the horrific fire at Chicago's Our Lady of the Angels School on Dec. 1, 1958. It killed 92 children and three nuns, and put a knife through the heart of Chicago's Italian-American community. The blaze destroyed families and marriages and brought silence to a West Side neighborhood of Italian lemonade stands and pizzerias. Every block seemed to have lost a child--or two or three.
It changed fire drills and safety codes throughout the country.
Today the Internet is linking survivors and others affected by the fire. A book and documentary also have helped them reconnect.
The olafire.com Web site, created by Colorado resident Eric Morgan, has become a bulletin board that has allowed survivors to vent about their physical and mental scars from the blaze at the school at Avers and Iowa.
Morgan unveiled a message board in February, the day before WTTW-TV mentioned the Web site during the airing of the fire documentary "Angels Too Soon."
Michael Mason, Himself is a Survivor of Our Lady of the Angels School Fire